Core Values and Values in Action
Values To D.I.E. For And Live By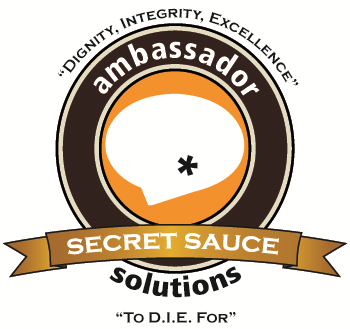 "To be an Ambassador teammate is to wholeheartedly embrace our Core Values and Values in Action. This is non-negotiable. We think of them as values to 'D.I.E.' for."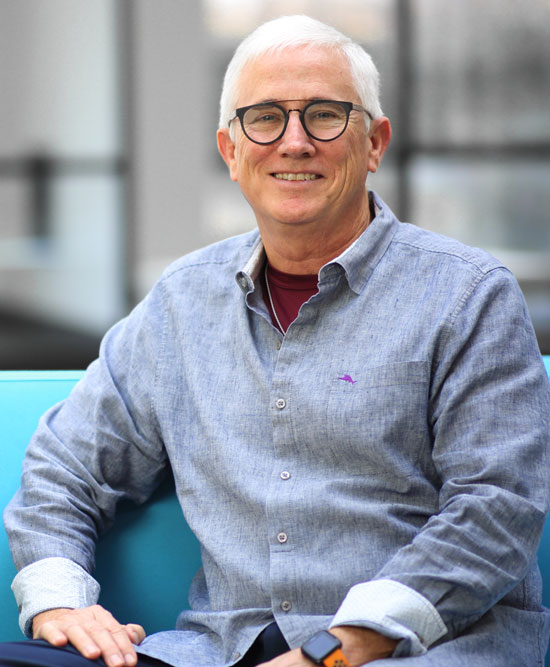 Brad Lindemann – Founder/CEO
"We felt so strongly about our Core Values, we etched them in Indiana limestone on the lobby wall of our corporate headquarters. These three values represent the distilled essence of our uniquely inspiring culture."
Nurture the
Dignity
of All People
Embrace the whole person
We embrace the whole person for both practical and philosophical reasons. On the practical side, we find that no one ever truly leaves their "baggage" at the door, so we help them carry it in. Philosophically, we celebrate the personal and professional growth of all teammates and work with each to overcome obstacles that might stifle that growth.
Humbly serve others
We are people serving people. We believe that our best interests are ultimately served by putting the interests of others before our own. Such service includes the giving of our time, talents and treasures (individually and corporately) to those less fortunate. We do this in hopes of improving their quality of life today and their odds for a better life tomorrow. We do this in hopes of changing the world…for the better.
Liberally seek and offer forgiveness
When we make mistakes and sometimes offend others, we keep short accounts by liberally seeking forgiveness. When offended, we liberally offer forgiveness to those who have wronged us. Holding grudges only holds us back.
Recognize weaknesses as strengths taken to extremes
It's easier to overlook and overcome weaknesses when you realize that most often, they are merely strengths taken to an extreme.
Pursue Uncompromised
Integrity
Listen with understanding
We believe that the highest compliment we can pay to someone is to listen with understanding while listening poorly can be highly offensive.
Speak the truth in love
To speak the truth in love is to communicate accurately with proper motive and with the best interests of our listeners at heart. There is no middle ground between honesty and dishonesty—to deceive is to be dishonest.
Encourage healthy conflict
We encourage an open exchange of ideas and the healthy conflict that naturally follows from discussing matters of substance. We believe that unanimity is rare and therefore rarely required; while unity is essential once an issue has been fairly debated.
Do the right thing . . . every time
We are committed to doing the right thing every time with our Core Values and Values in Action as our guide. When we fall short and do the wrong thing, we make it right.
Learn continuously
We believe in lifelong learning for teammates and clients alike. We consider "teaching our teammates/clients to fish" (rather than fostering an unhealthy dependency upon us) to be an important part of the work we do.
Put team before self
We believe that we can accomplish more together than any one of us could ever accomplish alone. While we do not believe that winning is everything, we do believe that consistently doing our best in a winning effort is vital to long term success.
Do your best
Doing your best means giving your best effort with the best possible attitude, recognizing that both are always within your control. Doing your best means working hard AND smart, while living a balanced life. Working hard does not mean over-working to the neglect of one's health, family and other higher priorities. Working hard does mean that, for brief seasons, life balance may be impossible to maintain, but we are deeply committed to restoring it as soon as possible.
Discover, Invent, and Innovate
We believe investigating our curiosities leads to discoveries, inventions, and innovations that improve the world around us. To unleash individual and collective creativity we must have the courage to test new ideas, confront possible failure, and discard obsolete ideas.