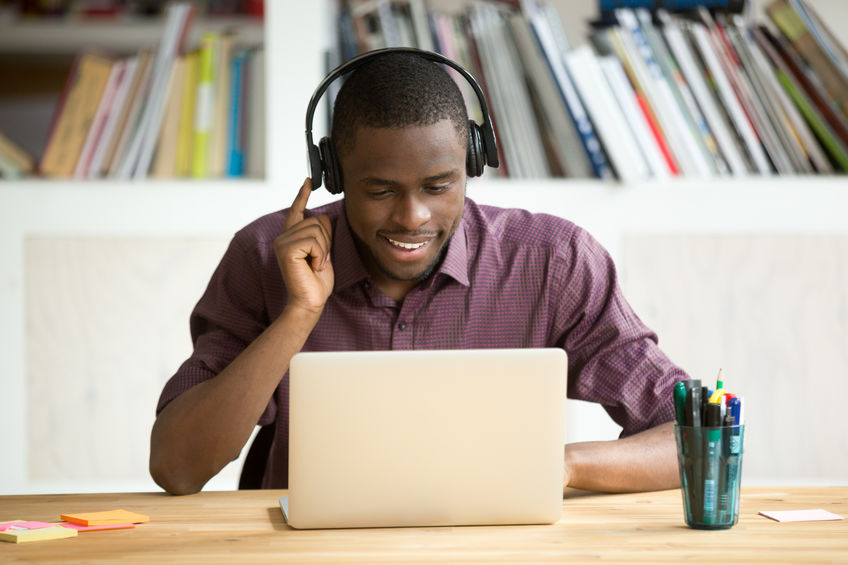 The pandemic disrupted many areas of life, including talent acquisition and recruiting. In person interviews are now the exception to the prior rule. This will likely remain so even when the workplace finds its new normal. Thanks to recent advances in technology, most found the transition to a virtual recruiting world relatively easy. Many believe the new virtual way to work is a significant improvement of over our pre-pandemic ways, particularly the interviewing process.
Be IT video or in person, ours has always been the ultimate people business. We cannot allow the technology to replace the personal touch so vital to connecting with candidates and clients alike. After all, 75 percent of candidates say their experience during the hiring process influenced their decision to accept or reject a job offer. So, how do we optimize the high tech/high touch balance to create the ultimate candidate experience?
Use technology for administrative tasks
For starters, use technology to perform the administrative tasks that are typically part of the early stages of the hiring process. This allows recruiters and hiring managers more time for the high-value/high-touch recruiting tasks only people can execute. See below for ways to employ technology to handle the more arduous tasks throughout the recruiting process.
Communicate often: It's common for candidates to critique employers for lack of responsiveness and regular updates. This is primarily why applicants drop out of the hiring process. However, chatbots or other virtual assistants can mean a more responsive and engaging experience. Just be sure that these tools mimic human conversation as closely as possible. Robotic or scripted text can be a real turnoff.
Set expectations early: Improve the application process by scheduling an automated email to be sent to the applicant upon receipt of the application. This is the occasion to specify the timeline and expectations for the hiring process. As a courtesy, indicate a date, after which, the candidate should follow up to check the status. This will reduce the number of candidates removing themselves from the pool believing they have been ghosted.
Make scheduling timely and convenient: More than 40 percent of candidates globally have exited the hiring process because of interview scheduling lags. Make full use of automated tools to coordinate candidate and interviewers' schedules. It's usually better to delay the start of the interviewing process then to start knowing that you will not be able to complete it in a timely fashion due to the unavailability of key interviewers.
Use the interview to focus on skills
Technology has its limits. For instance, it can't detect the candidate's personality, predict how he/she would react in certain situations or their overall soft skills. Conversely, an experienced interviewer usually can judge a candidate's emotional intelligence, communication skills and transferable skills better than an assessment tool.
Soft skills: Most roles today require both hard and soft skills. Hard skills are usually easier to measure because they relate to technical knowledge gained through education, training and experience. Soft skills aren't as straightforward because personality traits develop over time. The interview provides an ideal context to gauge a candidate's soft skills using hypothetical scenarios. Interpersonal, collaboration, decision-making, problem-solving, organizational and managerial skills are most accurately evaluated in person.
Transferable skills: Prior work history is always important to evaluate, but savvy employers are increasingly considering candidates' transferable skills and potential capabilities as well. This can help fill in-demand roles with quality hires who don't have job specific experience. Valuable transferable skills can be obtained in a previous job/industry, educational experience, or through hobbies and volunteer work. For example, restaurant servers possess many of the skills needed for customer service roles even though they have no experience in a specific field.
Culture match is key
Make your brand approachable and create excitement during every stage of the hiring process. People want to know what it's like to work at your organization. Hiring managers should ensure the candidate's beliefs and behaviors match your organization's values and culture. Below are a few ways to see that they do:
Job postings: Every job posting should promote your company's brand. Candidates are less likely to apply for positions filled with lackluster descriptions and lots of jargon. HR departments are infamous for including far too much job detail in a job posting. If policy demands such detail in the formal job description, then it should be trimmed down for posting purposes. Use your job postings to paint a picture of your culture and what life on the job looks like within your company.
Employee spotlights: Praise employees to help create excitement at different stages of the hiring process. 31 percent of job candidates say such narratives can convince them to apply for a job. Not surprising, since many employees become candidates because they feel under appreciated by their current employer.
Company culture videos: Create a company culture video that accurately portrays your brand and the people within your organization who make up your company's DNA. This can be a very fun and rewarding project. One that should be updated every few years.
Bottom line: Candidates enjoy automation to some extent, but they never tire of the personal touches that often separate employers of choice from their competitors.
Ambassador Solutions has been a trusted talent adviser to tech-savvy clients since 1989. For help finding the true IT pros needed to build your tech team, please contact us at:
AmbassadorSolutions.com or 317-571-6838 (press 1 for sales).