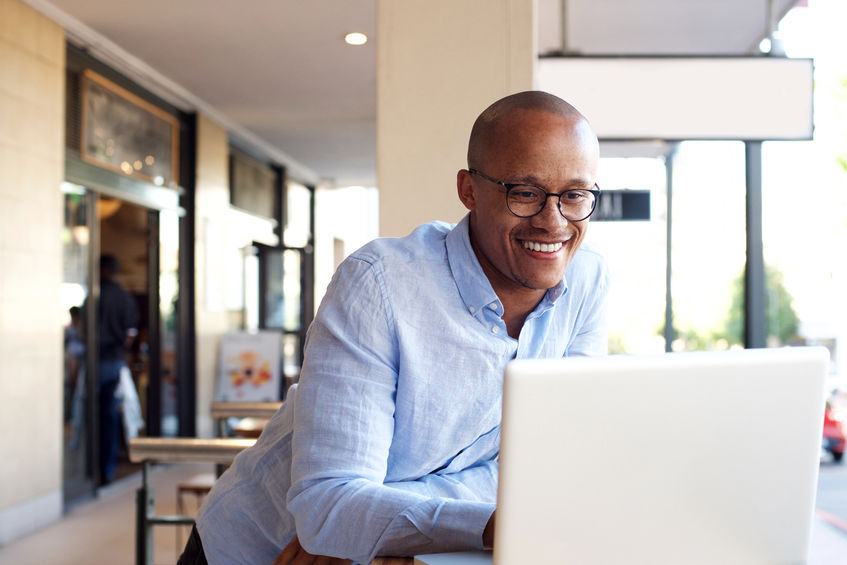 Successfully working a job search takes skill, just like everything else you do in your professional career. Skills that you hopefully won't need very often, but that are critical to your job search success when you do. If you can avoid making the following seven job search mistakes, you should be well on your way to your dream job.
If you're on the 'learning curve' in a new job search because you're back in the market after years of experience in a single position, or even after a longer employment search – then you'll want to brush up on your job-hunting skills. Sometimes the easiest way is to learn from the experiences of others, so today we're sharing a list of the most common executive-level job search mistakes we've seen over our 33 years in the industry.
Mistake #1: Your resume is ineffective.
It's either too long, too short, too formal, or just out of date. You want to create a resume that's concise and is focused on your accomplishments and skills. Also be sure to update it with the links to your websites, portfolio and relevant social media profiles. Keep in mind that resume scanning software makes keyword optimization necessary and important. Here's a primer on how Applicant Tracking Systems work so you can use them to your advantage.
Mistake #2: You're not helping employers understand how your experience relates to their needs.
Good communication and "soft skills" are so critical for job searchers today. For every potential interview, you should know how your skills are relevant and will provide value to the employer. You should also be ready for interviews with a list of strengths and practice incorporating them into potential responses to interview questions.
Mistake #3: You haven't checked your references.
Only include references that you're sure will be effective. Don't use your current company email, phone, or computer for a job search. These common errors can put you in the awkward position of unexpectedly having to explain a job search to your current employer – not a good situation to be in if you want a positive reference.
Mistake #4: You haven't searched yourself online.
Don't let an unflattering or non-existent online presence create a gap for hiring managers. Tech professionals are expected to be savvy about their online image. A professional presence on social media or through a personal website will help to distinguish you from the pool of average applicants.
Mistake #5: You're not working your network.
It's best to establish good professional ties before you need them, but it's never too late to reach out to potential contacts in your network of family, friends, former colleagues and peers. You can also accomplish this by volunteering, working on a side project, or freelancing. Your goal here should be to build inroads with people and organizations before they need talent, so you're top of mind when they need do.
Mistake #6: You're taking 'No' for an answer.
This can happen in multiple ways: You might not be following up after the first contact or failing to apply for jobs that aren't listed. These are a passive form of "no" that people think they're getting, but a little polite persistence can pay off. It's OK to be proactive about looking for contacts and respectfully following up with people – and it could lead you to a great opportunity you might have otherwise missed.
Mistake #7: You're playing it safe/small.
You might read a job posting and refrain from applying because you don't have ALL the skills and/or years of experience they require. The truth is job descriptions are written to attract an ideal candidate who may or may not exist. If the job sounds like mostly a good fit and the pay is commensurate with your experience, you should consider applying.
There's a lot to be said for learning on the job and many employers are willing to work with people who are coachable and willing to admit where their knowledge falls short. So, give yourself more credit when on the job hunt. It's not the time to be humble and shy away from opportunities because of self-doubt.
Ambassador Solutions has been a trusted talent advisor to tech savvy clients since 1989. For help finding the true IT pros needed to build your tech team, please contact us at:
AmbassadorSolutions.com or 317-571-6838 (press 1 for sales).